The opportunities of the unknown. Small steps to big goals. Hive savings. My Actifit Report Card: July 12 2022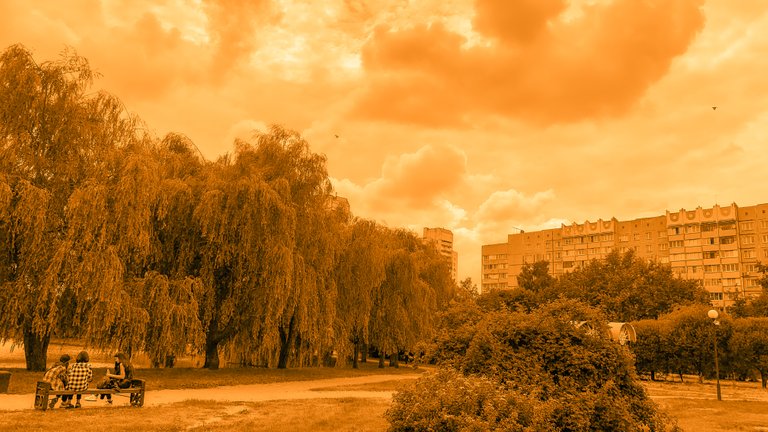 Orange

Hey there!
An opportunity every day. Sometimes the blinders are so low and tight that no light can break through that wall. But there are always chances. There are opportunities every day, even if my brain tells me it's a complete dead end. I quit stopping in front of walls a long time ago. If it seems like I can't jump over another obstacle, then I need to think hard one more time. Take a break, get distracted, and look at the wall with fresh eyes.
It's possible. Anything is possible in this world. If someone says otherwise, he's right! Yes, he is right in his world. We are where our thoughts are. My thoughts are in another world. That's why I'm right, too. In my world. It's parallel universes, if you like. I invite you into mine, where I can do anything! Where you can, too. Everything! Am I alive? Yes. I'm alive!
RU: Возможность каждый день. Иногда шоры настолько низко и плотно, что свету не пробиться сквозь эту стену. Но шансы всегда есть. Возможности есть каждый день, даже если мозг говорит, что это полный тупик. Я давно перестал останавливаться перед стенами. Если кажется, что мне не перепрыгнуть через очередное препятствие, значит мне нужно хорошо подумать в очередной раз. Отдохнуть, овлечься и взглянуть на стену свежим взглядом.
Возможно. В этом мире всё возможно. Если кто-то говорит обратное, то он прав! Да, он прав в своём мире. Мы там, где наши мысли. Мои мысли в другом мире. Поэтому я тоже прав. В своём мире. Это параллельные вселенные, если хотите. Я принлашаю вас в свою, где я могу всё! Где вы сможете тоже. Всё! Я живой? Да. Я живой!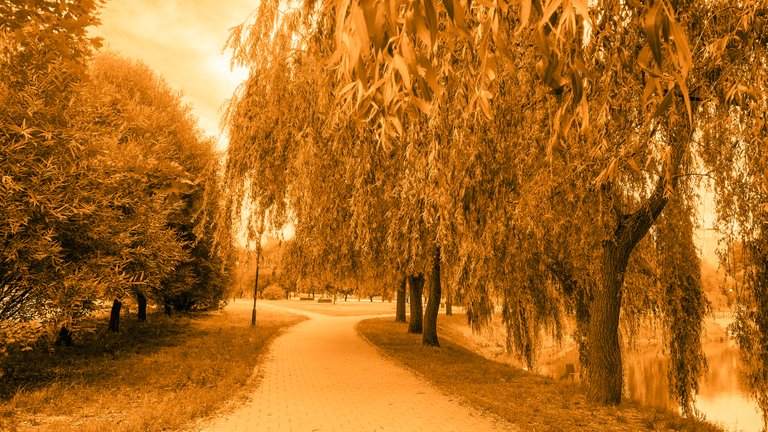 Hive savings report
I will continue to play the game in the numbers of my achievements on Hive. Below is a table of my daily accumulation of Hive, HP, and layer 2 tokens:
RU: Продолжу игру в числа моих достижений на Hive. Ниже таблица моих ежедневных накоплений Hive, HP и токенов второго уровня:


I'm getting ready to hold out in these markets until the end of the year. And then some more, if necessary. In the meantime, I can choose the coins and tokens that I like. There is still time. That's what the market told me in confidence. 😄 But seriously, we are in correlation with the stock market, and it's in correlation with the world situation. And the situation is such that I don't remember anything like this in my life. I'm waiting for December to see this smoke of fires to show the volume of what we have left. I think that's what a lot of people are waiting for. The opportunities of the unknown!
My savings went from $268 to $253 today.
RU: Я готовлюсь продержаться на этих рынках до конца года. А потом ещё, если это будет необходимо. А пока можно выбрать те монеты и токены, которые мне нравятся. Время ещё есть. Так сказал мне рынок по секрету. 😄 А если серьёзно, то мы настоолько в корреляции с фондовым рынком, а он в корреляции с мировой ситуацией. А ситуация такая, что я не припомню такого в своей жизни. Я жду декабря, чтобы этот дым пожаров показал объёмы того, что у нас осталось. Думаю этого ждут многие. Возможности неизвестности!
Сегодня мои сбережения упали с 268$ до 253$.
That's all for now, the next reports will be more and more voluminous and interesting thoughts and plans, I'm already doing it).
RU: На этом пока всё, следующие отчёты будут всё объёмнее и интереснее по мыслям и планам, я уже это делаю.)

Photo: Belarus, Gomel, July 2022



This report was published via Actifit app (Android | iOS). Check out the original version here on actifit.io




12/07/2022

18149

Daily Activity,Photowalking,Walking
---
---