Teacher Teacher
I was browsing through my newsfeed this morning and stumbled upon a story about an actress who took so bodyguards to her child's school because she felt her child was been maltreated by her teacher. Reading through it, I found myself diving deep down into memory lanes.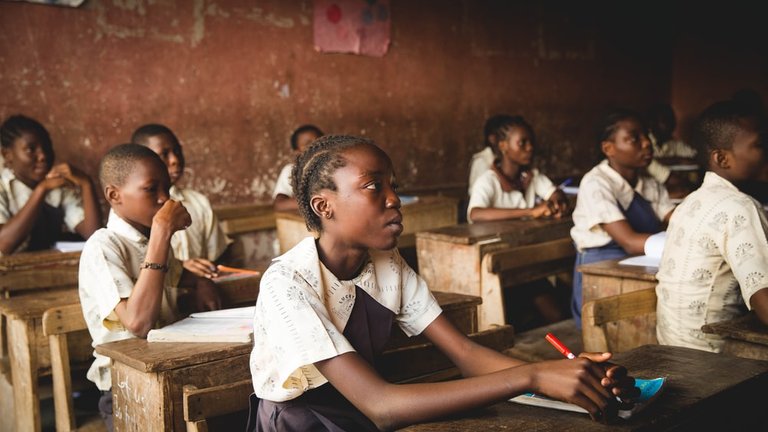 Many years ago, when I was about the age of eleven, I had been brutally flogged by one of my teachers. The beating was so bad that it left so many bruises all over my body. Our class teacher then was the eldest daughter of the owner of our school and she had been teaching our class as a substitute teacher at the time.
She gave us this class test which we all failed terribly and just because she was so ashamed of the result (because it was prove that she was a terrible teacher) she decided we were all going to rewrite the test but this time, she would dictate the answers to us. It was a crazy thing to do but I guess she so much wanted to prove to her father that she knew was she was teaching when in reality, all she knew how to do was speak English using phonetics and flog like hell.
I was eleven, and the closest I had ever been to hearing an American accent was in the movies, so when my phonetics teacher started dictating the answers to her test to us, I found it difficult to understand a word she was saying. And when 'Miss no one fails in my class' realized that I was copying from a friend, she got so furious that she decided to unleash every frustration she's got on me.
She flogged me so hard that when I returned home that day, my dad had first been shocked, then furious. When I told him the bruises on my face and back were as a result of me not being able to write as fast as others did, he had immediately asked me to put back on my uniform and we marched back to the school.
My teacher knew what she did, she was the first person to see the end result of the job she did on me, so she had quickly left the school that day before the closing hours. Her dad was the owner of the school so no one dared stopped her from leaving.
The rest of the teachers who were present at the school when my dad arrived had pleaded with him to let go. They apologized on her behalf and promised such a thing wouldn't repeat itself again.
It didn't, because she never taught my class again.
---
---
---