OREDEBBY WRITES #5 ~ WORSHIP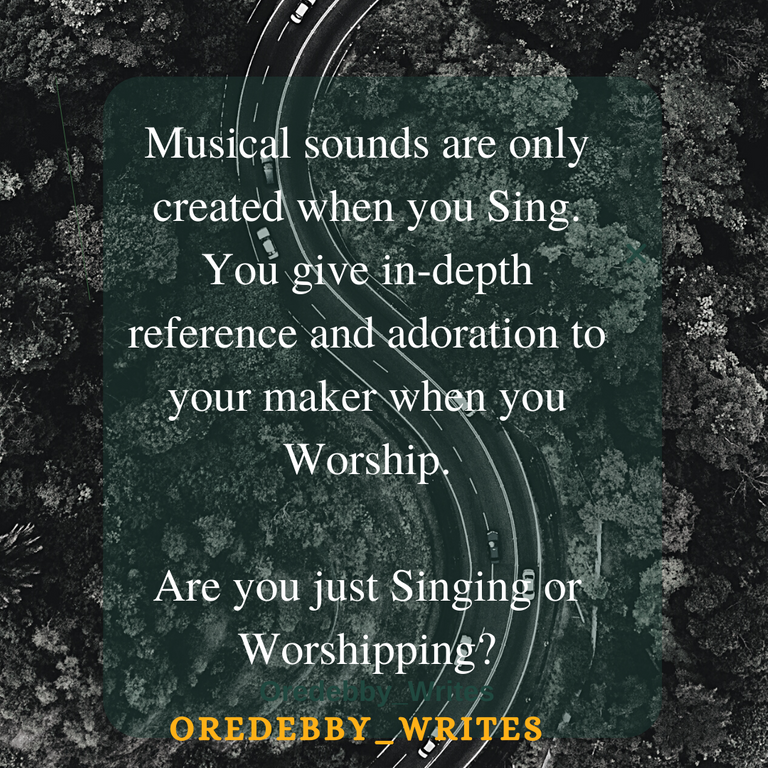 Good day beautiful people. Hope you are doing great today. It's another day and today I'm talking about the difference between singing and worshipping.
Singing brings about beautiful musical sounds as we all know. For example at singing competitions, people are awarded according to how beautiful they sing, the tone, pitch, voice and everything.
But when it comes to worship, no one cares about how beautiful you sound. God simply looks within to know how deep you reference and adore him and that's what He loves so much because praises and Worship is His meal and as His creature, we have to endeavour to give Him that always.
It doesn't matter if we are inside our houses or outside, so far your heart is connected to God in worship, then we are good. It's our heart God looks heart and I hope you remember the place of God in your life as from today and give Him all the worship He deserves.
God loves you.
Thanks so much for your time
I remain my humble self @Oredebby
---
---