Weekly Hive update - 149
Another week has passed, so it is time for a new update.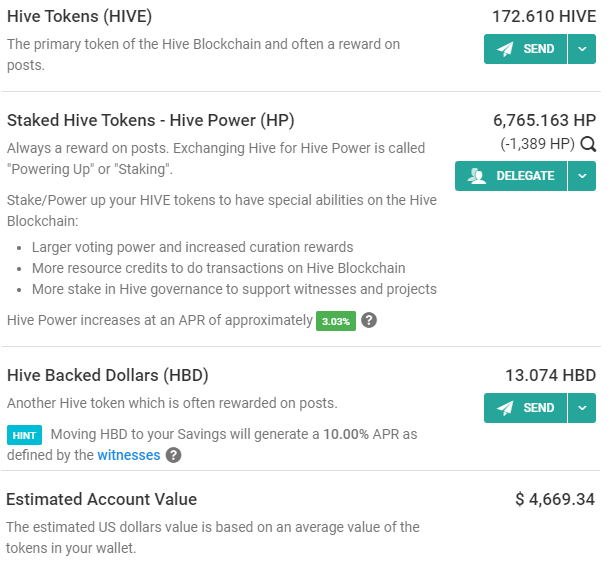 Progress
Last week I was on 6744.2 HP, now I'm on 6765.2, an increase of 0.31%. This is an average increase for me. The dollar value is down this time from $5,482 to $4,669.
Below you can see the graph in which both my Hive Power holdings and the corresponding dollar value are shown. As said, the dollar value is down quite a bit. I'd say that's a healthy correction after the recent bull run.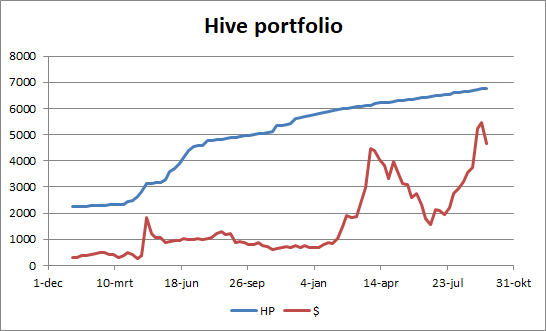 Other investments
Below you can see how the Hive value of all tokens evolved compared to three weeks ago.
Most tokens bounce a bit back because Hive went down. In dollar terms most tokens went down too. I did use some of the liquid Hive to buy LBI cheap (almost doubling my holdings), hence the increase over there.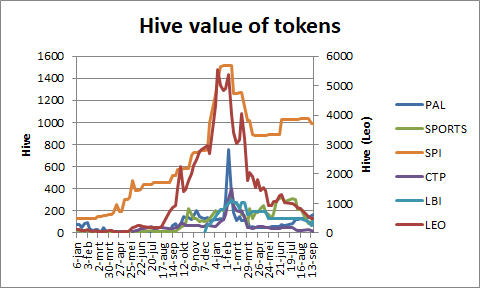 Posted Using LeoFinance Beta
---
---