Thursdays are for Traditional Marriages...... Have you attended one this week?
Today was both fun and hectic. One of my colleague had a marriage ceremony, and I joined my friends to grace the occasion.
I'll make this post as short as possible because I am really tired, and all I want to do is have my bath and go to bed.🙂
I didn't stay till the end because it was getting late, and the distance was a bit far.
I took a shot of the Master of Ceremony (MC) and you can see he was doing his thing, and enjoying himself at the same time.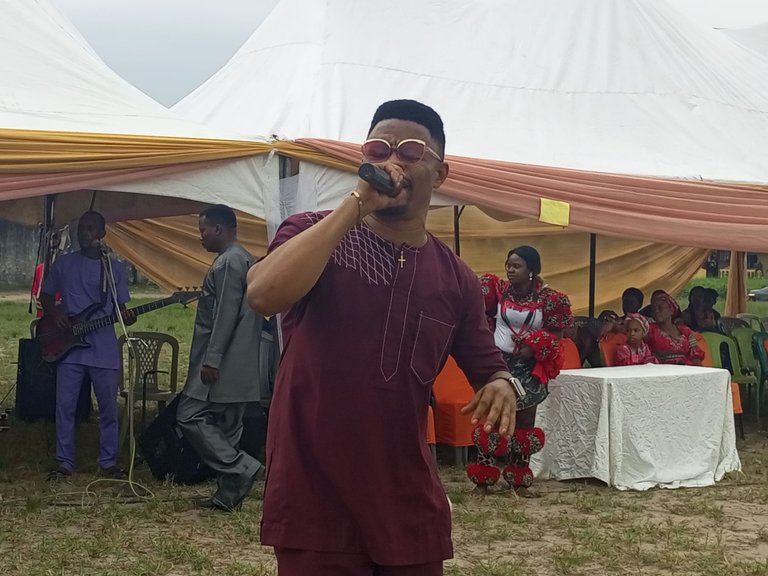 I moved forward and got a shot of the beautifully decorated sit of the bride and groom. I couldn't help smiling when I took this shot because the designer did an amazing job.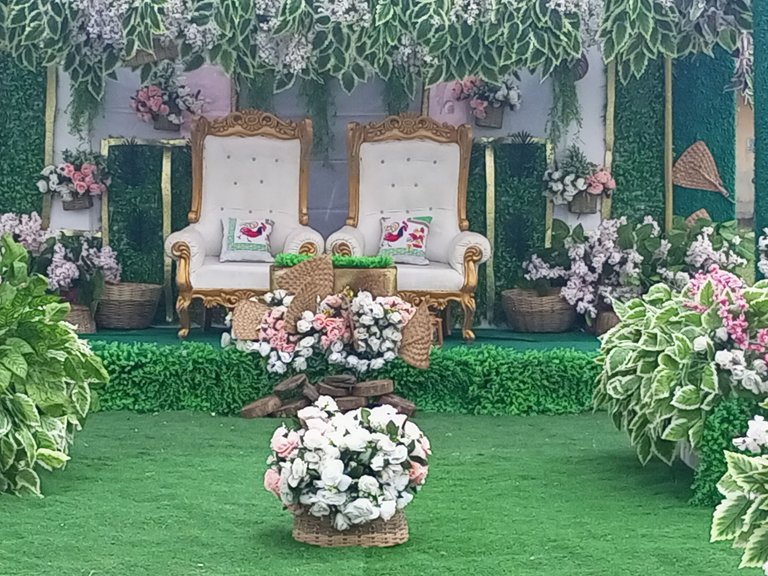 I was about to go join my friends, when I noticed the dancers were ready to display their dance steps. So I took a shot of the lady who dance the most among all three.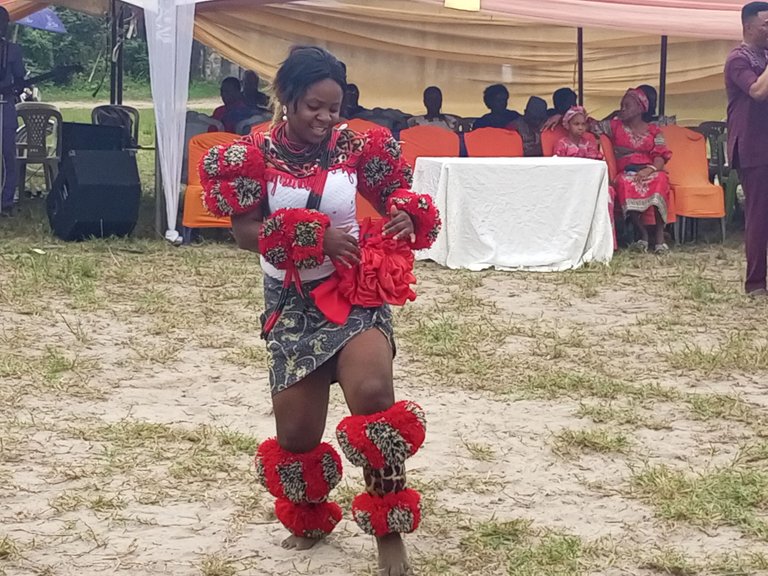 Now, this guys saw that I was busy taking shots of every little thing, they asked that I take a photo of them too. They displayed different postures but I am letting you guys see this one because I loved it. I was happy they invited me to take this shot. Throughout the event, they acted all lively, and made everyone whom they came in contact with, laugh a lot.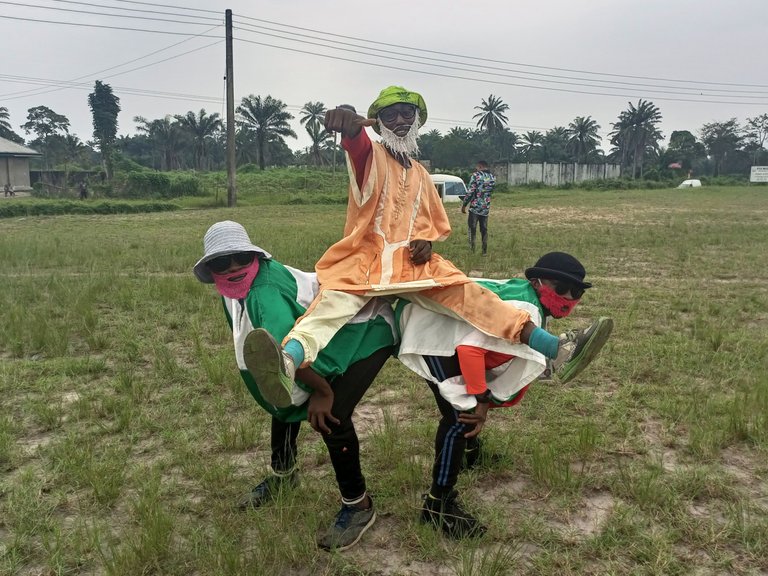 This handsome fellow is the reason we all left our homes today. This was his traditional attire, Saturday will be the wedding day. I am not sure I'll attend, but, if I do, I'll make sure to bring home photos for all of you. He made sure we were taken care of, we had enough food and drinks before the event began. He danced alot, to show his happiness. By the way, his bride was really beautiful, sorry...no photo for you, I couldn't get one. 😌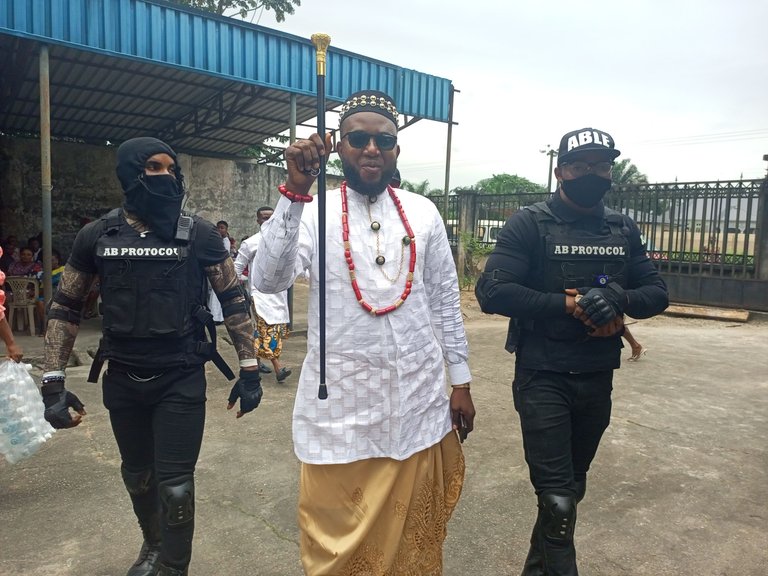 I don't think this marriage would have been any fun if we didn't have the presence of the brass band. They were cool with all of their instruments. They made everyone dance to their heart contents. I have the videos, I had them recorded. I just need to edit it, and I'll share it here, one of these days.
You shouldn't miss it, because the Melody is worth listening to. They enjoyed the fact that they were being recorded, and some of them were making happy faces at me for capturing the moments.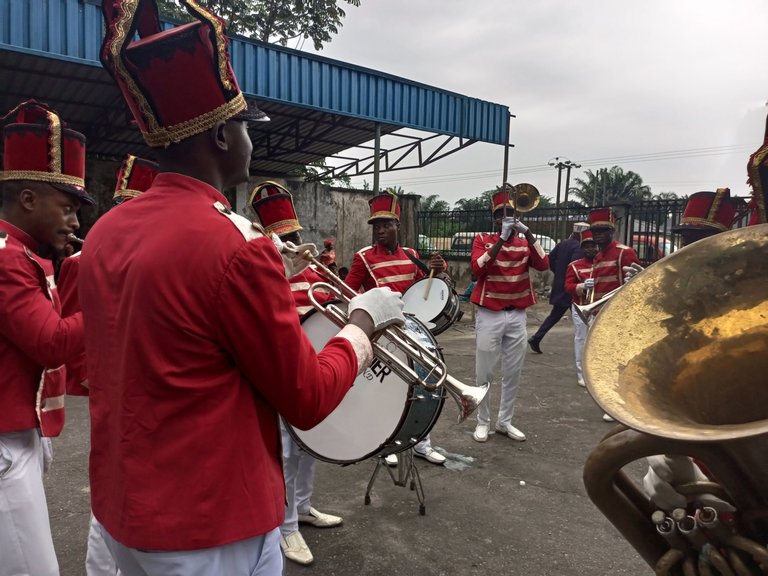 I am sorry,that's all the pictures I took. The rest of the event was recorded. I had the dancers recorded, and the brass band. I also recorded the entry of the groom, alongside my friends dancing and jubilating.
I just couldn't stay till the end, a young lady had to return home early for the sake of her safety.
I wish my colleague and his wife a happy married life.
If you had come this far, I appreciate you. Thank you. I'll head off to bed now. Good night everyone ❤️❤️
---
Posted via proofofbrain.io
---
---