Sweet Death
source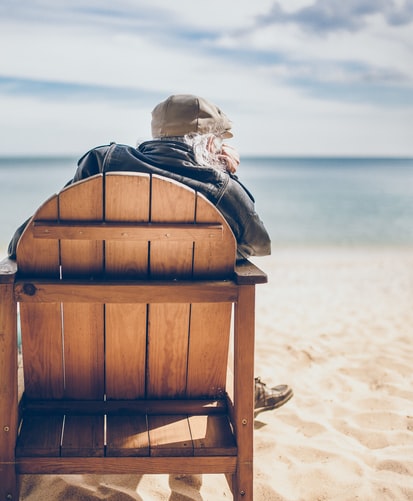 I have been a friend to death for a long time now. Since I was 10 years, we can't leave each other because how close we are. Death is the only thing that has been there for me always. The first time me and death met was when my parents car got smashed by a drunk truck driver on our way back from the cinema. I saw his bloody face and skeleton body. My parents didn't survive the accident, I was soaked with blood and death was looking at me.
"What happened and what are you doing my child? " Death asked me with a soft voice.
He wasn't harsh like I expected. I was thinking he would be happy to retrieve my soul, but instead he not happy. He carried me in his arms, the pains and injuries stopped. No single blood stain was on my body.
"I wanted to see how it looks like to die". I said to him.
Death dug out his skeleton body from the pool of blood. He sat close to the crashed car with me and was looking at me. There wasn't enough space here so our bodies were pressed together. His bones was pressing against my skin.
"we are touching each other now. So how do you feel?" Death asked me with a smile. I trying using my hands to press against his bones with my eyes closed.
"I feel relaxed. I feel like I'm watching my favorite TV show. I feel like I'm eating my favorite food." I whispered to his ear. Death is the only thing that has consoles me before I go to bed. And I know Death will save me from this incident.
Death took my hands and lifted them to his face.
You are not prepared to walk eternity with me. "You still tender, my dear. I will come back to you when you are old enough because I can't take you now." Death whispered to me. My efforts was to make Death know I'm ready. Death refused me.
Death doesn't want me now but I know he will come back again. I was weak to get out of the the car due to the loss of blood from my body before Death came.
Death assisted me out of the car. "Please don't leave me alone here, let's stay and talk more please." I was pleading with him but he didn't listen to me. He carried me to my bed and started cuddling me with his bony fingers. Suddenly, I started feeling dizzy, he kissed my forehead and I fell asleep.
The next time I saw Death was at the age of 18. I was walking with some friends to our lecture hall when we heard danger alarm ringing so loud. It was some group of bad guys with guns. The hallways turned so crowded as everyone was rushing to the nearest lecture rooms around.
When all this was happening, I was separated from my friends. All lecture room I try opening was locked, nobody allowed me to come in. I was hearing gunshots in the other hall down.
"You all deserve to die!" One of the shooters yelled. What came into my mind was I'm going to die that day. I was saying to my self, you know who is waiting for you... Don't be afraid again.
"Wow look who is here alone. You have done nothing to deserve this but there nothing I can do. For that, I will have to end your life." One of the the shooters said as he pulled his trigger. I was ready for the pains but it didn't show up. I turned and Death was there. He has stopped the time before the shooter could shot. Death still look the same. His skeleton body still the same.
"Do you always want me to be by your side? He asked me.
I questioned him, "why did you stop the bullet from hitting my head?"
"There something I want from you, I want to see you have your own family and grow much older. I our time together to be route of life." He said to me. He then took the gun from the shooter's hand and broke it to pieces.
"You have saved me the second time, I know you won't save me again. I will respect what you have requested of me so far as I'm always by your side till the end." I said to him.
Death is the only thing that loved me so most. Death is the reason I'm living and I will live a life that Death required of me.
The third time Death came to me, I was much older now. I was sitting in my swing chair, thinking about my youthful days and how I have lived my life. I felt the familiar presence of Death's hand tapping my back. I knew it was Death and I smiled with joy.
"Finally the time has come?" I asked him. He said yes and pulled me up.
"You are going home now my dear." He smiled out me. Death and I were together as one and nothing separated us. That's how I meant my sweet Death.
---
---