I just picked up some Moonarch on BOGSwap! 🌑🌒🌙🌛🌓🌕🌖🌗🌘🌑🚀🚀🚀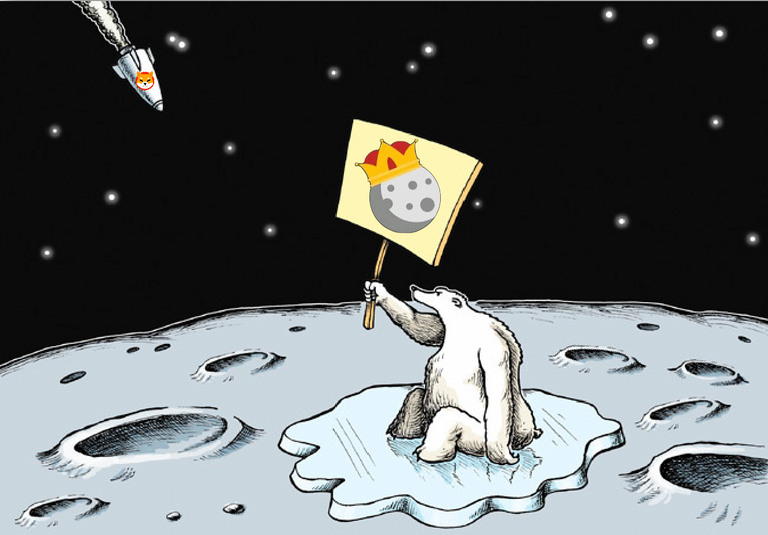 M00NARCH Time to Reign over BSC!🌛🌛🌛🌛🌛🌛🌛🌛🌛🌛🌛🌛🌛🌛🌛🌛🌛🌛🌛🌛🌛
Time for the... Moonarch!! I just picked up my very first batch of 420 MOONARCH Coins(less the tiny BSC Gas Fee) so I'm pretty excited about the prospects of my new coin!
To tell the truth, I'm not a big supporter of BSC (Binance Smart Chain) coins, however I had some dust lying around after Binance kicked me out of their exchange last week (again), so I decided to swap it into Moonarch tonight! Someone on Shibaswap recently told me about the coin, so I'm assuming they know their coin stuff! (You know how it's always a good idea to listen to strangers on crypto chat rooms, lol) This Coin seems cheap enough though, with only 100,000,000 supply, it should go way up in price with everything else by the next bull market! Who knows maybe I will even swap for a little bit more BSC for it later if it goes up!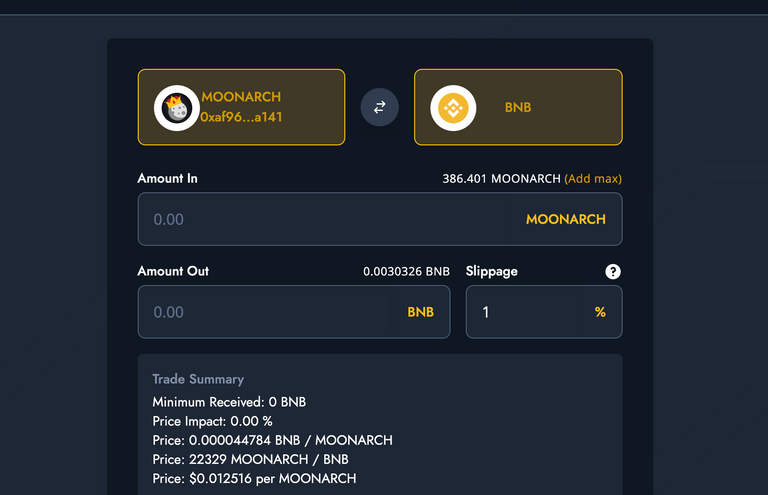 More info on Moonarch Coin!
This coin looks like King of the Moon Coins!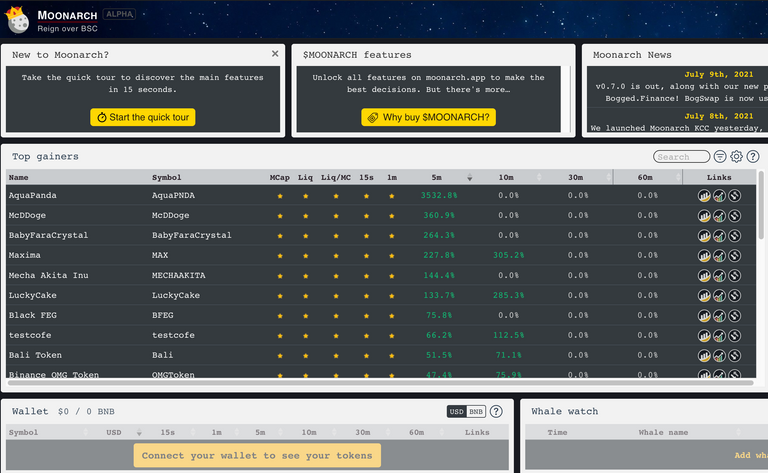 Moonarch Moon Landing!
Moonarch's price is definitely breaking out right now!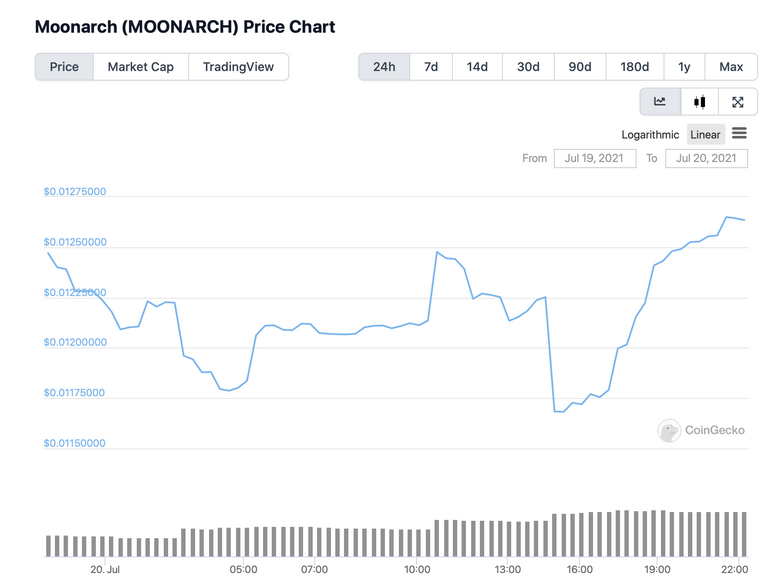 https://www.coingecko.com/en/coins/moonarch
Moonarch Benefits: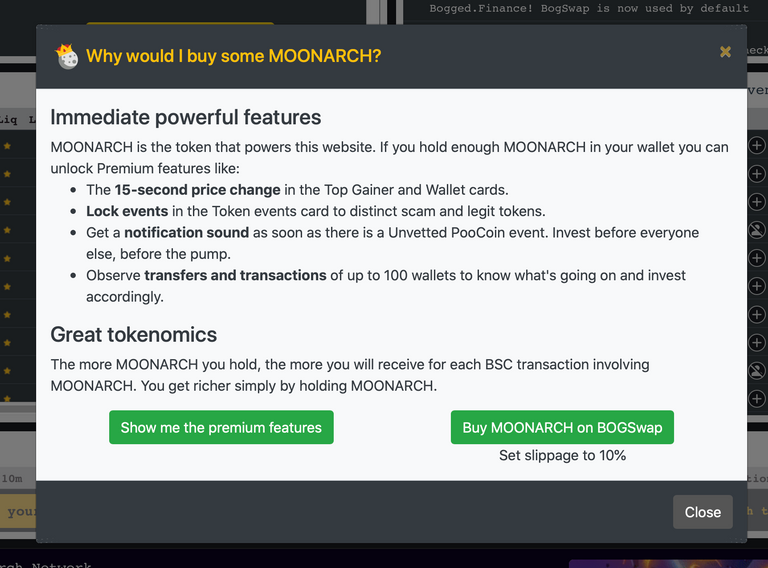 Moonarch Premium: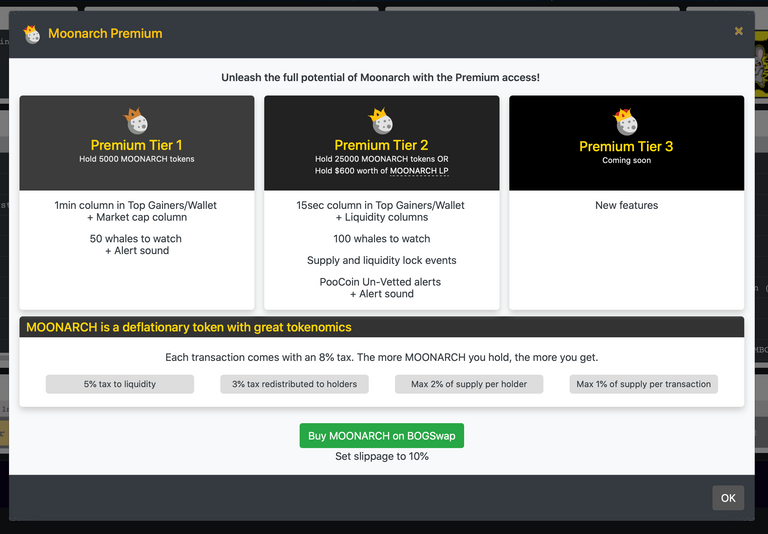 https://moonarch.app/ 🚀🚀🚀
All in all, it seems like this Monarch coin is the King Moon Coin and is poised for riches as it already resides in a great ecosystem for swapping with your BSC coins. There seem to be multiple uses and benefits to holding it, and sometimes in crypto it's good to diversify into a few new and whacky coins. So if you're into crazy new risky de-fi coins, and totally bogged out platforms, you might just as well want to check out Moonarch on BOGSwap today!!
---
---