Walking on the street and steaming meatballs / 街上散步和清蒸肉丸
Walking on the street and steaming meatballs
Go for a walk in the street today,
Passed the store,
By the way go in for a while,
Seeing this light meal,
Haven't eaten in a long time,
I bought a box and went home.
This is a light meal,
A dish of meatballs,
After buying home from the store,
Refrigerate,
When I want to eat,
Steamed with water and ready to eat,
It will taste better with sweet and spicy sauce.
Steamed meatballs are a healthy food,
The skin is made of white rice, with minced pork and shiitake inside.
It tastes very Q,
This meaty skin is very Q.
Meatballs are also can fried.
But because of health requirements,
We bought steamed meatballs,
it is More healthy.
Pork is lean meat, and it is upper meat, that is, carcass, and hind legs. (Fat meat is relatively unhealthy)
There are also some shiitake mushrooms to help absorb this lean meat.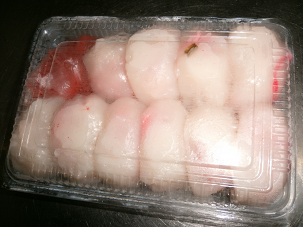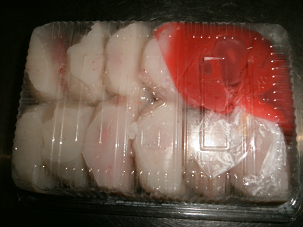 街上散步和清蒸肉丸
今天去街上散步运动,
路过了卖场,
顺便进去逛了一会儿,
看到了这款便食,
很久没吃了,
便买了一盒回家。
这是一种便食,
属于肉丸的一种料理,
也叫做肉圆。
从卖场买回家之后,
冷藏起来,
要吃的时候,
用水蒸过就可以吃了,
配上甜辣酱会更好吃。
清蒸肉丸是一道健康的美食,
皮是用白米所制成的,里面包碎猪肉和香菇。
吃起来很Q,
这个包肉的皮,很有咬劲。
肉丸也有油炸的做法,
但因为健康的要求,
我们买的是水蒸的肉丸,
比较健康。
猪肉采用瘦肉,且为上肉,即胛心肉兴后腿。 (肥肉比较不健康)
还有包一些香菇,有助于肉质的吸收。
---
---