🥊An Unreal Fights We Don't Want To See Happening 🥊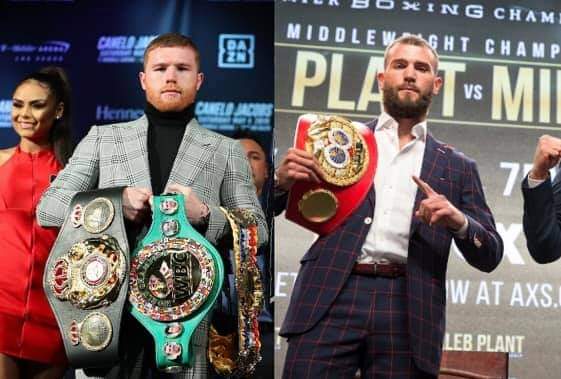 In the last few weeks we have had news about potential fights that I do not particularly like, regardless of the names of the fighters. For example, it was speculated that Keith Thurman and Gervonta Davis could face each other and, on the other hand, there was also talk of an eventual confrontation between Bivol and Canelo, but causing Bivol to lose weight prematurely for the fight. I noticed that many people seem to prefer to see fights between boxers outside their weights, instead of asking that they fight as indisputable in all divisions and that the best possible fights be made within the same divisions.
These examples that I have given are just two of the many that are seen today and it is more than clear that this is not good for the show or for the fans. It will be good financially for some fighters but for us it is not. We are only going to see the best fights if within their weights the fighters are eliminating each other until there is only one left per division, as is happening at 154lb, or as it happened at 140lb, where in the end Josh Taylor swept all the weight in an undeniable way. If you look at it, in the case of Gervonta Davis, he has spent his entire career jumping for weights, leaving a lot of rivals without fighting and, of course, without unifying a single title.
Right now, what's the point of fighting Thurman, who's at welterweight, and doesn't even have a title? How can fans want that fight when Gervonta could fight Teofimo, Rolly Romero, Lomachenko, Haney, etc.? All of those would be great matches on equal footing. And if we talk about Thurman, more of the same. Thurman keeps talking about Errol not wanting with him, but there are plenty of potential rivals at Welter. Even if the champs don't want him, he could look to match-ups with the likes of Virgil Ortiz, Jaron Ennis, and those kinds of rising boxers who sure have no problem getting in the ring with him.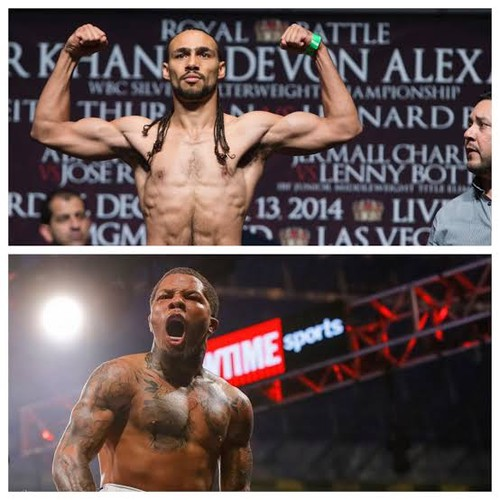 Source
All of these are very logical matches that would be exciting, without the need for agreed weights or stories of that type. On the other hand, we have Canelo. And here I will not elaborate much because we already know the whole story that this boy has behind, but we must say things clearly. If Caleb Plant does not accept the conditions to fight him, why doesn't Canelo fight David Benavídez, who is his mandatory? They are both at 168lb, there is no need for Bivol to come down and come dehydrated to fight. And if Canelo wants to fight Bivol, then let him go up to 175, since he is supposed to be gaining weight and nothing more is needed. In addition, what Bivol would have to do is fight Beterbiev, who is his natural rival, in a fight that we have been waiting for for years.
We have a string of boxers who are not even capable of beating their own weight and they go around moving up the divisions, making us believe that they are half invincible, when they are not. We can also remember Canelo's own case with Andrade. Why doesn't he call Andrade now? I'm sure the American doesn't mind eating a little more, hitting 168lb and fighting. Ahhh no, but not that, it is better to squeeze a bigger one to fight a zombie. Everything that is happening is insane. Ultimately, the boxing fan is the one who buys the fights, the one who goes to the stadiums, and the one who follows and advertises the boxers.
And if these stupid and unequal fights occur, it is because the fanatic falls into the marketing trap, into the trap of looking at the names and the "titulitis." That is why we must continue to press for the most competitive fights, which occur when the two rivals are at similar weights and, of course, when unification fights are held as a primary rule. Almost every day we have to keep remembering that the best is only the one who is undisputed. The only way to see the best fights is to be clear about that.
---
---