LaMelo Ball 2021-22 Donruss/Panini NBA Card - Charlotte Hornets Point Guard
LaMelo Ball is an NBA player that has been in the spotlight since he was a young teenager, thanks to his great skill and his father LaVar Ball.
LaMelo and his brothers Lonzo and LiAngelo all played together in high school, and their elite play and them being in California (I guess?) led to them becoming internet viral superstars really quickly. I remember this era well, since well, it was only six-seven years ago. It was just so intriguing to watch three bros play with each other and dominate. The three of them were of different age and played sort of differently, it was just a fascinating watch I guess.
The Ball brothers really created a sort of basketball reality show by themselves.
Then, you enter their controversial father LaVar Ball into the mix, and you get an absolute storm of wild content and viral moments. LaVar was like a mini Donald Trump, just saying wild stuff, and trying to make money out of it.
Blockbuster entertainment LOL. Time flies. LaVar Ball and Stephen A.


Master of getting clicks man LOL.

LaVar does have some sleazy, greasiness to him. But in my opinion, the dude is also pretty smart, and he seems to have love for his family. You can argue how toxic, or immature he is or whatever. But nobody can really deny that this whole 'Ball Family' spectacle is sort of working. The more that Lonzo and LaMelo succeed, the more kind of interesting and frankly validated LaVar becomes.
People can argue about parenting skills, and be internet shrinks, but the Ball family is making money, and so far things seem to be going great for the Ball family.
It is all quite interesting, and I don't think the world has really seen anything like the Ball family before.
There's so many deep aspects and details to the Ball family story, explaining it all would really probably require a book at this point.
But when it comes to this card, and LaMelo Ball, this is a sweet card! With all of the sort of drama surrounding the Ball family, the fact is Lonzo and LaMelo are actually really good. Many people suspect that LaMelo is going to be the best player of the two bros. In my opinion they are both very good players. Lonzo took a big step in 2021-22.
But this card/post is about LaMelo, and man so far the kid has been exciting. He sees the court with great vision and just has a really great natural feel for the game of basketball. Really strong instincts. No major weakness besides just being young and inconsistent at times. Really high ceiling!
This isn't a rookie card, but it's damn close. Nice and simple look. LaMelo is still just barely an adult. No doubt his body will change and he'll likely get more muscular and all that. It will be cool to look back on this card in 15 years!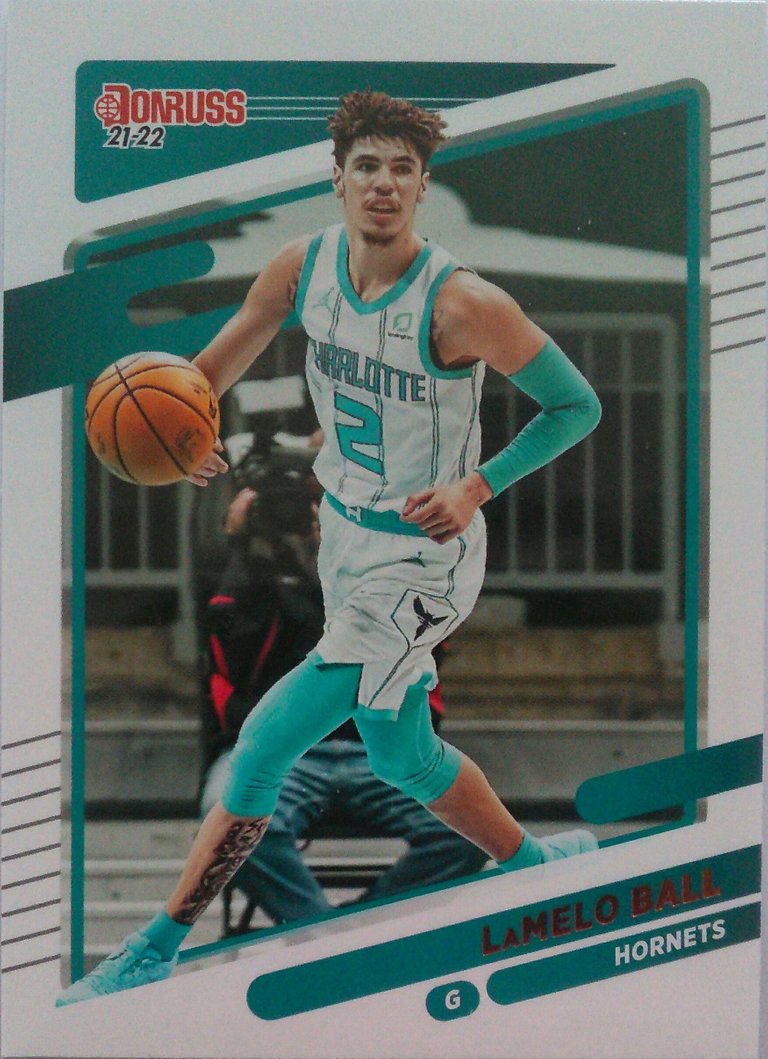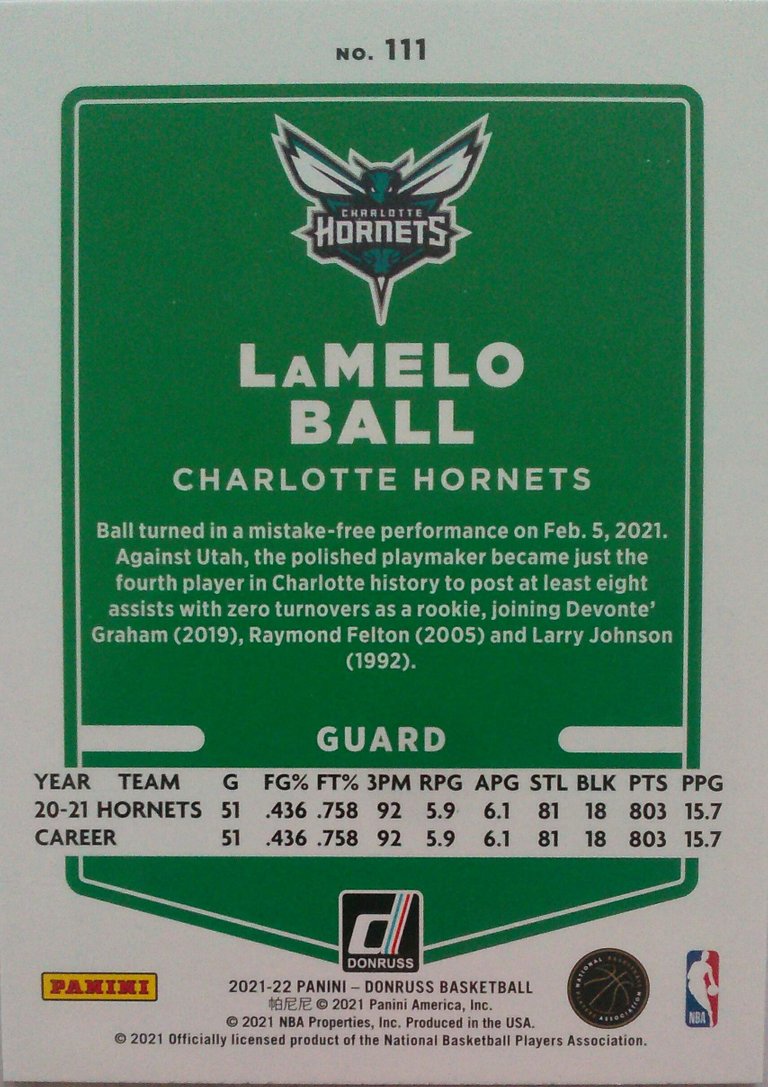 LaMelo over the years.

I believe LaMelo will be a high level player for years to come in this league.
The entire Ball family has a chance to be a basketball force, on and off the court. They have a chance to be a cultural force really. If LaMelo AND Lonzo can somehow be like next level talents, winning rings and stuff, it is absolutely possible.
If Lonzo and LaMelo got on the same team and won a ring....
The possibilities are kind of endless, especially in this internet age.
Even if their careers somehow fell off, the Ball family would still be an unforgettable sports story.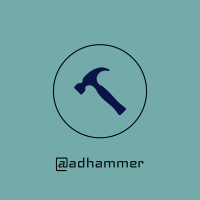 ---
---